20% OFF SPECIAL OFFER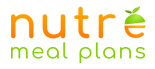 members will receive this
special offer by clicking below!
Outside of your workout, the food you fuel your body with is essential to looking, feeling, and performing your best.
If you want real results then you've got to eat right.
That's why we're excited to announce that we've partnered with Nutre – a Local and 100% Massachusetts based meal delivery company – to fuel your fitness goals the easy way.
Nutre's meal delivery fits whatever diet you're on. Whether it's paleo, healthy, bulking, cutting, they've got you covered.
And for a limited time, you can get 20% OFF your first order for being a loyal member of WFOB.
| | |
| --- | --- |
| | Easy Meals To Effortlessly Maintain A Healthy LifestyleFresh, tasty and healthy meals should be a right NOT a privilege. Nutre chefs do all the cooking so you don't have to worry about finding the time to cook, meal prep, or figure out what to eat. Just order, heat, eat, and repeat. We got you covered |
| Healthy Meals To Help You Maintain Or Lose WeightAll of our meals are fresh and never frozen. We use only the freshest ingredients so that you know you're putting the very best into your body. Our chefs have over 10 years experience making tasty, delicious, and healthy meals that fit perfectly into your lifestyle. Maintaining your goal weight or losing weight has never been easier or tastier. | |
| | Easy & ConvenientNutre meals are about as easy as it gets. You should be able to enjoy your life again without having to worry about what you're gonna eat. Our meals are perfectly portioned, macro-nutrient balanced, and full of flavor. Just log on to our convenient and easy to use website and pick your favorite meals each week and you're good to go. |
| No Junk. No Confusion.Let's be honest. It's too easy to order junk food or order food delivery that's loaded with sugar, fat and bad carbs. With Nutre meals, you know exactly what you're getting and you can say goodbye to ordering another overpriced, unhealthy meal on Postmates. | |
| | Easy Pickup Or DeliveryWe make it easy for you to get your meals without the hassle. Simply choose delivery and have your meals dropped off to you each week, or choose to pick up at our gym and save $6! #winning |
Heat. Eat. Repeat.
It would be nice if we all had an hour a day to tap into our inner Julia Child and cook up a meal, but that's not real. You're busy. You've got stuff to do. It's hard enough to get to the grocery store, let alone stand by the stove.
Our meals come ready to go.Simply heat them up in under 5 minutes, eat, smile, repeat